Kulfi Kumar Bajewala: Sikandar Kulfi's emotional moment visit Gurudwara (Upcoming Episode)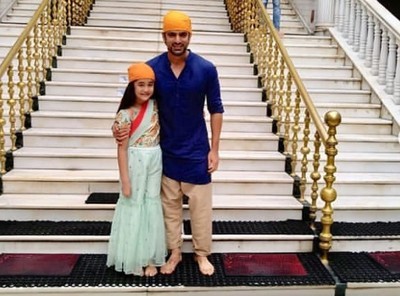 Kulfi Kumar Bajewala: Sikandar Kulfi emotional moment in Gurudwara thanking God
Star Plus popular soap opera Kulfi Kumar Bajewala will soon see a very heart breaking emotional moment.
In the upcoming storyline of the KKB, Sikandar and Kulfi will head to Gurudwara.
Sikandar and Kulfi have finally met after a long time and the duos father and daughter are finally together that they want to thank God for uniting them.
Sikandar and Kulfi visit Gurudwara and pray for each other.
Eventually, they break in tears while Sikandar hugs Kulfi and feels blessed that he has found his daughter back.
Future problems brewing up for Kulfi
Where Sikandar is happy getting his daughter back in life,
Here Amyra has hold grudge against Kulfi and is not ready to let Kulfi live a happy life and that with Sikandar.
Let see how Sikandar will protect Kulfi from Amyra.
Stay ahead with serialgossip.com
Latest Kulfi Kumar Bajewala Updates