Kulfi Kumar Bajewala: Amyra name Kulfi as Sikander's illegitimate child (Upcoming Twist)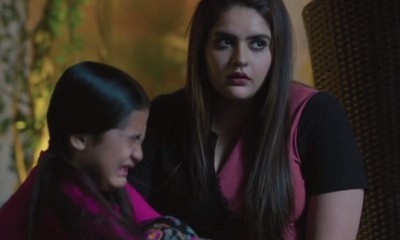 Kulfi Kumar Bajewala: Amyra (Myra Singh) names Kulfi (Aakriti Sharma) as Sikander's (Mohit Malik) illegitimate child
Star Plus show Kulfi Kumar Bajewala will showcase interesting twist and turn in the Kulfi and Amyra's life.
It was earlier seen that Sikander decides to unfold Kulfi being his daughter reality to the entire world.
On the other side Amyra creates a huge drama while Sikander asks Mia to launch Kulfi as Kulfi Sikander Singh Gill.
In the school Kulfi writes an essay regarding her family where she reads out the same before her class mates.
Amyra creates huge drama in school humiliate Kulfi
Kulfi reveals that she is Sikander Singh Gill's daughter.
However shocking Amyra reveals that Kulfi is Sikander's illegitimate daughter.
Kulfi does not know what to reply to Amyra's comment.
Is Kulfi Sikander's illegitimate daughter or Amyra?
Let's wait and watch for more drama.
Latest Kulfi Kumar Bajewala Updates