Patiala Babes: Poonam falls for Hanuman new trouble for Babita (Upcoming Twist)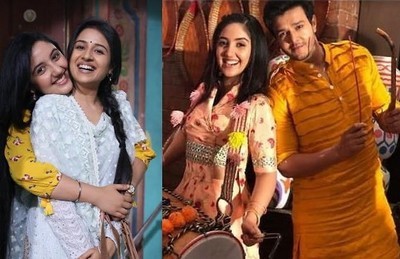 Patiala Babes: Poonam falls for Hanuman (Aniruddh Dave) new trouble for Babita (Paridhi Sharma)
The upcoming episode of Sony TV show Patiala Babes will showcase interesting twist and turn.
It was earlier seen that Babita and Hauman sorts their differences.
Babita and Hanuman proceed with their marriage and gets happy to falls in love with each other.
Hanuman helps Babita to choose bridal outfit for marriage where Babita blushes.
Viewers will get to witness entry on Babita's sister to accompany Babita in marriage.
However Poonam and Haunam bonds instantly where the duo turn good friends.
Poonam's closeness with Hanuman to affect Babita
Hanuman is clean at heart and loves Babita while Poonam starts flirting and gets very close to Hanuman.
Will this closeness affect Hanuman and Babita's marriage?
Keep tuned to serialgossip.com for more updates.
Latest Patiala Babes Updates