Kundali Bhagya: Karan and Preeta's grah-pravesh in Luthra house to face Sherlyn's conspiracies (Upcoming Twist)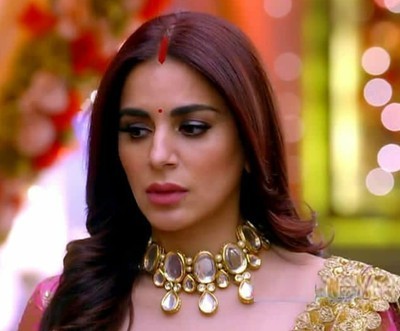 Preeta's emotional vidayi behind Sherlyn turns to get Luthras in control in Kundali Bhagya
One of the most watched ZeeTV Serial Kundali Bhagya has finally brought the day when Preeta will enter in Luthra house as Bahu.
Karan has finally closed Prithvi's chapter from Preeta's life and married Preeta protecting her from evil Prithvi.
The story of Kundali Bhagya will now focus on the life of the newlywed couple Karan and Preeta.
The viewers will get to see Preeta's emotional vidayi from her family.
Meanwhile, the evil Sherlyn will plan to get Luthra family in her control as their elder daughter-in-law.
Preeta's new challenges
Peerta will face her life new challenges alongside her grah-pravesh in Luthra house.
It is going to be interesting to watch how Karan and Preeta will now face Sherlyn's enmity in their newywed life.
Stay up-to-date with serialgossip.com to get all the fresh updates of TV Serials.
Latest Kundali Bhagya Updates