Kahan Hum Kahan Tum: Big dhamaka in Rohit Sonakshi's haldi ceremony Mahesh deadliest (Upcoming Twist)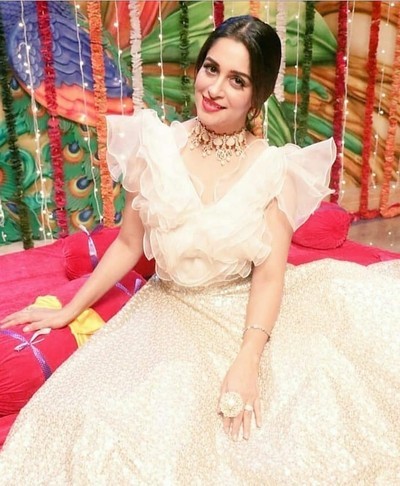 Kahan Hum Kahan Tum: Big dhamaka in Rohit and Sonakshi's haldi ceremony Mahesh green eyed
A big dhamaka is waiting in the Haldi ceremony of the loved couple Rohit and Sonakshi.
In the upcoming exciting track of Kahan Hum Kahan Tum, the viewers will get to see Rohit and Sonakshi's wedding galore.
The major shocker will soon hit Rohit and Sonakshi when they will start the celebration of Haldi ritual.
Where the Rastogis and the Sippys will gather together for the grand haldi ritual,
Here Mahesh will once again turn deadliest psycho after Sonakshi.
Rohit and Sonakshi to face big danger
Mahesh is planning and plotting against Rohit to get Sonakshi.
Although Rohit's innocent driver got caught instead of Mahesh,
Let see how soon Rohit and Sonakshi will get their hands on Mahesh's evilness.
Stay in touch with serialgossip.com for more quick updates.
Latest Kahan Hum Kahan Tum Updates