Kundali Bhagya: Preeta curiosity to meet Karan new trouble knocks door in (Upcoming Twist)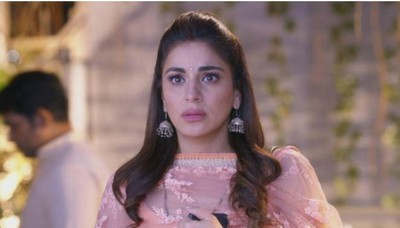 Kundali Bhagya: Preeta (Shraddha Arya) and Karan (Dheeraj Dhooper) meet to face new roadblock
Zee Tv's most popular and lovable daily soap show Kundali Bhagya is up for some high voltage melodrama and upcoming twists in show.
It was seen that how Preeta met with Karan indirectly where Preeta is shocked that Karan is getting close to Mahira.
Where amid all this Kareena also wants Preeta to remove Karan's named mangalsutra and sindoor.
Preeta wants to meet karan for once
However where further amid all this there is new twist in the show where Preeta wants to meet Karan,
So that she can clear out her questions from Kaaran, while Sarla on other side doesn't want the same.
Owing to which Sarla took promise from Preeta to never to think about Luthras.
Will Preeta able to meet Karan?
It would be interesting to see what will happen next in the show Kundali Bhagya.
Keep watching Serial Gossip.com for more exciting updates and upcoming twists in your favourite shows.
Latest Kundali Bhagya Updates