Bigg Boss 13: Siddharth Shukla evicted from Bigg Boss house for violence (Latest Trending News)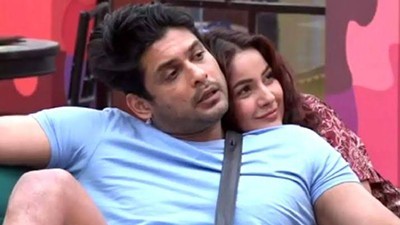 Bigg Boss 13: Siddharth Shukla evicted from Bigg Boss for violence
Colors most controversial reality show Bigg Boss is showcasing more drama in its season 13.
Bigg Boss 13 is in news for all the wrong reasons and how the contestants are reacting.
Bigg Boss 13 is more in news because of Siddharth Shukla and Rashni Desai's war.
While Rashmi got evicted from Bigg Boss and now Siddhartha Shukla seems to target Mahira.
Siddharth Shukla will got a notch ahead and will show violence over Mahira which hurts her.
Siddharth Shukla evicted
Mahira gets out of control and accuses Siddharth Shukla, here Mahira demands justice from Bigg Boss.
Bigg Boss will now be seen taking shocking step and here Bigg Boss will evict Siddharth Shukla from Bigg Boss house because of his violence.
Stay tuned for more exciting updates only on serialgossip.com
Latest Bigg Boss 13 Updates