Sanjivani 2: Vardhan burns in fire of revenge takes toll over Sid (Future Story)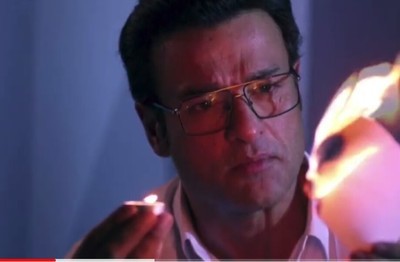 Sanjivani 2: Vardhan (Rohit Roy) burns in fire of revenge takes toll over Sid (Namit Khanna)
The upcoming episode of Star Plus popular daily soap Sanjivani 2 is up for high voltage drama and twist.
Sid and Ishani's love is ruined and it is a major setback for them.
It is a major setback for Sid as he loves Ishani but she has gone away from him.
Sid has lost Ishani as he choose to help Asha and gave his name to Asha's baby.
Asha is not really pregnant and has trapped Sid just because Vardhan wants it.
Asha and Vardhan's trick against Sid
Vardhan wants to take revenge from Shashank and knows that Sid is too close to him.
Vardhan wants to give pain to Shashank in all ways possible as here he has trapped Anjali and now he traps Sid in bitter relationship where there is no love.
Stay tuned for more exciting updates of the upcoming episodes only on serialgossip.com
Latest Sanjivani 2 Updates