Patiala Babes: Minni Babita's bitter clash over Ashok Khurana (Future Story)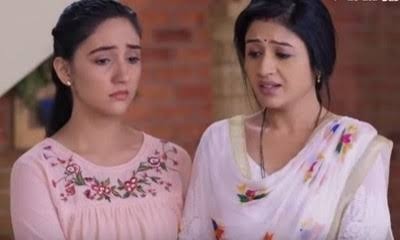 Patiala Babes: Minni (Ashnoor Kaur) and Babita's (Paridhi Sharma) bitter clash over Ashok Khurana
Sony Entertainment Television popular daily soap Patiala Babes is gearing up for new twist and drama.
Minni and Babita's life seems to take new turn, Minni gets hand over shocking truth.
Minni is shocked as she learns that Hanuman and Babita had hidden her father Ashok Khurana's letter.
Minni questions Hanuman as why had he done this, Minni bursts at Hanuman as it is her right to get Ashok's letter.
Hanuman and Minni had a clash while here Babita takes charge and stops Minni.
Hanuman and Minni's major dhamaka
Minni is shocked to see how Babita is supporting Hanuman over her and what all had happened.
Minni and Babita had clash over it and things are going to get ruined, Hanuman will try to handle things.
While Babita and Minni's clash will get bitter and Babita will tag Minni as Ashok Khurana's dirty blood.
Stay tuned for more exciting updates of the upcoming episodes only on serialgossip.com
Latest Patiala Babes Updates