Tujhse Hai Raabta: Malhar Ahir's bitter fight saving Moksh (Latest Trending News)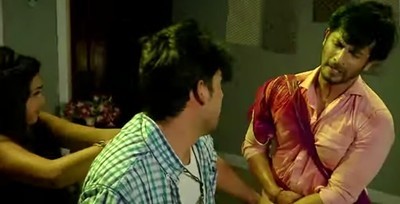 Tujhse Hai Raabta: Malhar (Sehban Azim) and Ahir's bitter fight to save Moksh
Zee TV's popular daily soap Tujhse Hai Raabta is gearing up for high voltage drama and twist.
Malhar and Kalyani's life is all ruined as they have lost Moksh as someone has kidnapped him.
Malhar and Kalyani are now putting in all efforts to find Moksh and now they reach bitter truth.
This bitter truth is that Moksh had been kidnapped by none other than Ahir.
Moksh is captivated by Ahir, Malhar will now lose his cool and gets angry.
Malhar and Ahir's bitter fight
Malhar reaches Ahir and beats him up and asks him to tell where his son Moksh is.
Ahir is not going to take it and heats up Malhar and Kalyani tries to stop them but is stuck.
Stay tuned for more exciting updates of the upcoming episodes only on serialgossip.com
Latest Tujhse Hai Raabta Updates