Kundali Bhagya: Preeta takes up fight to win Karan's love (Future Story)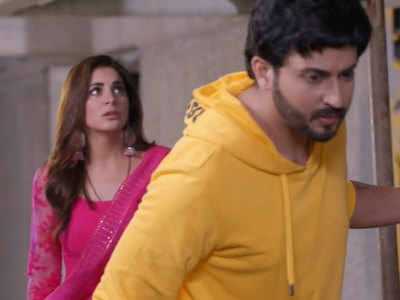 Kundali Bhagya: Preeta (Shraddha Arya) takes up fight to win Karan's (Dheeraj Dhoopar) love
Zee TV's popular daily soap Kundali Bhagya is gearing up for new twist and turn.
Preeta and Karan's life is full of trouble as they are married but stays away.
Karan has disowned Preeta to take revenge on her and here Sarla now wants her daughter Preeta to move ahead in life.
Karan and Preeta's love dhamaka turns trouble
Sarla asks Preeta to give up on Karan and choose Prithvi, here Prithvi is happy as Sarla wants him to marry Preeta.
Here Preeta refuses to marry Prithvi and move on in life as she loves Karan and knows that Karan also loves her.
Preeta takes up this fight of love to get Karan back, stay tuned for more exciting updates of the upcoming episodes only on serialgossip.com
Latest Kundali Bhagya Updates