YRKKH: Naira gets shot by Akshat to save Vedika and Kairav's life (Upcoming Twist)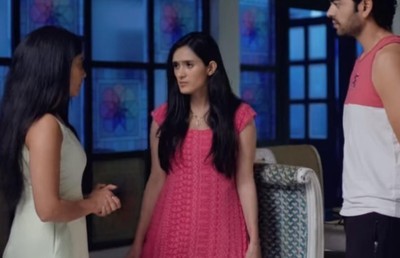 Akshat's kidnapping act to bring change in Kartik (Mohsin Khan), Vedika (Pankhuri Awasthy) and Naira's (Shivangi Joshi) life in Yeh Rishta Kya Kehlata Hai
The upcoming episode of Yeh RIshta Kya Kehlata Hai is going to take a very dramatic turn in Vedika, Kartik and Naira's life.
As per the current track, Akshat has kidnapped Kairav taking revenge from Vedika.
Akshat wants to have a lavish life like Vedika so he used Kairav this time.
Both Kartik and Naira is in search of Kairav and finally theu traced Akshat.
Naira to sacrifice life saving Vedika and Kairav
Vedika pleads Akshat to leave Kairav but falls in his trap.
Akshat tries to shoot Vedika but Naira takes bullet on self which makes Vedika shocked.
Naira's critical condition to unfold a new twist in Vedika and Kartik's life.
Stay tuned for further exciting updates.
Latest Yeh Rishta Kya Kehlata Hai Updates