Raman and Ishita's love story Yeh Hai Mohabbatein to end on 20 December (Latest Trending News)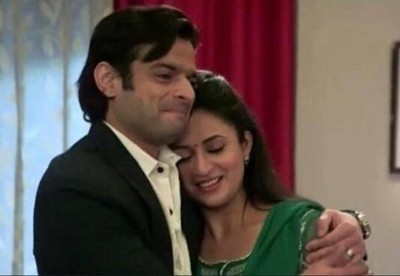 Raman (Karan Patel) and Ishita's (Divyanka Tripathi) Yeh Hai Mhabatein to say bye on 20 December 2019
Star Plus's popular show Yeh Hai Mohabbatein is finally going to take adieu from fans on 20 December 2019.
Yeh Hai Mohabbatein got successful winning in fans heart bring the love story of Raman and Ishita.
Karan Patel and Divyanka Tripathi's hard work made Raman and Ishita as loving couple on TV.
Apart from Raman and Ishita's love story, the show showcased Ishita and Ruhi's pure emotional bond which brought tear in fans eyes.
Yeh Hai Chahatein to replace Yeh Hai Mohabbatein
Now makers of YHM decides to end YHM on a happy note but they will try to bring the same love saga through Ishita's niece Trisha in Yeh Hai Chahatein.
Yeh Hai Chahatein will replace Yeh Hai Mohabbatein and unfold new love story of Trisha who is single mother.
Let's see if Yeh Hai Chahatein gets successful to impress fans like Yeh Hai Mohabbatein.
Latest Yeh Hai Mohabbatein Updates