KHKT: Sonakshi's blouse stuck to Rohit's pant laughing riot in hospital (Upcoming Episode)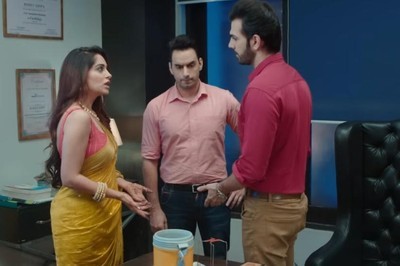 Kahaan Hum Kahaan Tum: Sonakshi's (Dipika Kakkar) blouse stuck to Rohit's (Karan V Grover) pant laughing riot in hospital
Star Plus show Kahaan Hum Kahaan Tum is showcasing interesting twist and turn.
It was earlier seen that Rohit avoids Sonakshi as Sonakshi wanted to disclose Pooja's adoption truth.
Rohit remains upset with Sonakshi due to this issue.
On the other side Sonakshi by mistake keeps her blouse with Rohit's trousers.
Next morning when Rohit wakes he wears the same trousers and fails to notice that Sonakshi's blouse is stuck to his pants.
Rohit embarrassed to face reality
Rohit enters the hospital where the entire staff laughs at him seeing him.
Rohit feels everyone is admiring him while in real Rohit feels embarrassed when he comes to know the reality.
Stay tuned for more exciting updates.
Latest Kahaan Hum Kahaan Tum Updates