Patiala Babes: Arya handover Patiala Babes restaurant to Mini (Upcoming Episode)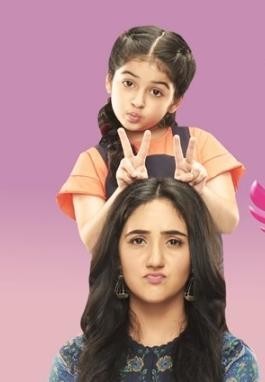 Patiala Babes: Arya (Saisha Bajaj) handover Patiala Babes restaurant to Mini (Ashnoor Kaur)
The upcoming episode of Sony TV show Patiala Babes will showcase interesting twist and turn.
It was earlier seen that Mini returns back home when she comes to know about the shocking news that both Babita and Hanuman are no more.
Mini sees Babita's photo and shatters in tears where she comes to know that Babita always missed Mini.
Mini with heavy heart decides to leave where she heads near Patiala Babes restaurant.
Mini fails to gather courage to make her entry inside the restaurant while she feels proud that Babita finally worked on her dreams.
Arya builds courage in broken Mini
As Mini was about to leave Arya holds her hand takes her inside.
Arya proudly handover the Patiala Babes restaurant to Mini.
Keep reading serialgossip.com for more updates on Patiala Babes.
Latest Patiala Babes Updates