Kundali Bhagya: Preeta blackmails Prithvi to viral critical video (Upcoming Episode)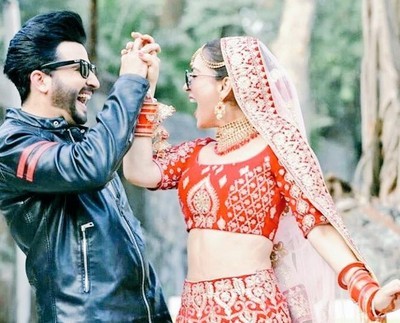 Kundali Bhagya: Preeta (Shraddha Arya) blackmails Prithvi (Sanjay Gangnani) to viral critical video
The upcoming episode of ZEE TV show Kundali Bhagya will showcase shocking twist and turn.
It was earlier seen that Sarla forces Preeta to get married to Prithvi and move on in life.
Further Sarla does not leave any option for Preeta to think about Karan.
However Preeta agrees to marry Prithvi on Sarla's insistence but is not ready for the marriage.
Preeta wants to live life as Preeta Karan Luthra while on the other side even Karan decides to stop Preeta's marriage.
Prithvi fears of him and Sherlyn getting exposed
On the other side Preeta requests Prithvi to stop the marriage where Prithvi refuses to do the same.
Furious Preeta thus blackmails Prithvi to viral his critical video.
Prithvi fears if Preeta has some evidence of him and Sherlyn.
Keep reading for more updates on Kundali Bhagya.
Latest Kundali Bhagya Updates