Kundali Bhagya: Preeta Karan Luthra requests Prithvi to backout (Upcoming Episode)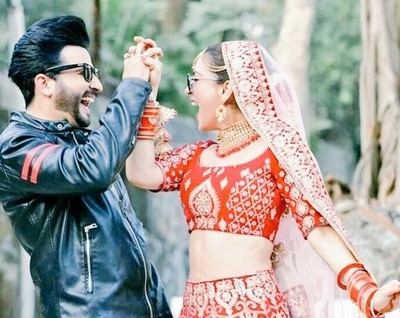 Kundali Bhagya: Preeta Karan Luthra (Shraddha Arya) requests Prithvi (Sanjay Gangnani) to backout
The upcoming episode of ZEE TV show Kundali Bhagya will showcase interesting twist and turn.
It was earlier seen that Preeta agrees to marry Prithvi once again as Sarla pressurizes her.
Preeta gets ready to marry Prithvi and keeps quiet.
While later Preeta gets sometime with Prithvi where she requests him to back out from marriage.
Preeta reveals to Prithvi that she wants to live as Karan's wife and not marry anyone else.
Prithvi accepts Preeta's request
Prithvi agrees to Preeta where he tries hard to convince Preeta but fails.
On the other side Prithvi decides to get Karan killed so that Preeta can marry him.
It would be really interesting to see what happens next on the show.
Stay tuned and keep reading serialgossip.com for more updates.
Latest Kundali Bhagya Updates