Yeh Rishtey Hain Pyaar Ke: Mishti's return in Abeer's life warning for Meenakshi (Future Story)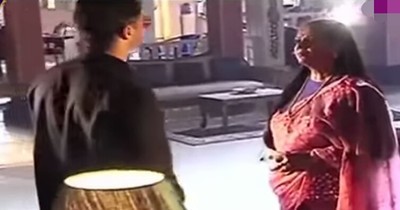 Yeh Rishtey Hain Pyaar Ke: Mishti's (Rhea Sharma) return in Abeer's life, warning for Meenakshi (Rupal Patel)
Star Plus popular daily soap Yeh Rishtey Hain Pyaar Ke is gearing up for new twist and turn.
Mishti is back in Abeer's life and they had swimming pool romance moment and how Mishti tries to ignore him.
Abeer is all in tears and drives car rashly and returns home, here Meenakshi sees Abeer.
Meenakshi questions Abeer as how was the meeting and how he got wet and Abeer ignores her.
Meenakshi can see that Abeer is tensed and worried and tries to talk to him but Abeer avoids him.
Abeer and Mishti's new dhamaka
Abeer doesn't tell Meenakshi about Mishti and don't want her to know about her.
Abeer very well knows that he is separated from Mishti and it is all because of Meenakshi.
Stay tuned for more exciting updates of the upcoming episodes only on serialgossip.com
Latest Yeh Rishtey Hain Pyaar Ke Updates