KHKT: Sonakshi takes Pooja's responsibility again with new motive (Upcoming Twist)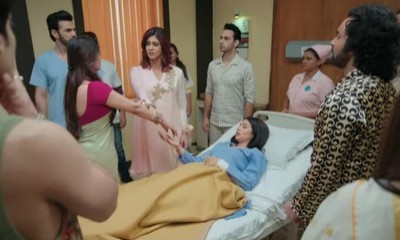 Kahaan Hum Kahaan Tum: Sonakshi (Dipika Kakkar) takes Pooja's (Kashish Rai) responsibility again with new motive
The upcoming episode of Star Plus show Kahaan Hum Kahaan Tum will showcase interesting twist and turn.
It was earlier seen that Pooja fails to take in her adoption news and commits suicide.
Sonakshi gets shocked with this and saves Pooja's life on time.
Nishi returns back home and blames Sonakshi for the entire mess up.
Nishi asks Sonakshi to stay away from Pooja while Pooja disowns Yash and Nishi refuses to call them parents.
Pooja bonds with Sonakshi not Sippy family
Pooja gets broken and only bonds with Sonakshi.
Sonakshi thus once again takes responsibility to explain Pooja and get her bonding with Sippy's once again.
Will Sonakshi succeed in her motive?
Keep reading for further development.
Latest Kahan Hum Kahan Tum Updates