Sanjivani 2: Sid and Shashank's major showdown Vardhan curious (Upcoming Episode)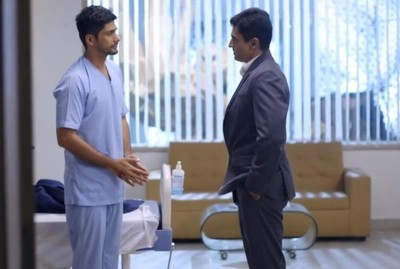 Sanjivani 2: Sid (Namit Khanna) and Shashank's (Mohnish Bahl) major showdown Vardhan (Rohit Roy) curious
Star Plus show Sanjivani 2 will showcase interesting twist and turn.
It was earlier seen that Vardhan gets Sid arrested on wrong charges and frames him.
Sid wanted Ishani to save him and there she gains conscious.
Ishani reaches police station on time and saves Sid from getting arrested and going behind the bars.
Sid feels overwhelmed seeing Ishani as his savior as always.
Further Ishani reveals that Vardhan is the real master mind behind all the mess in his life.
Sid determined to find real fathers identity
Ishani thus asks Sid to find out the reason where Sid gets determined to know about his real father's identity.
Vardhan thus gets curious for major showdown amid Sid and Shashank.
Keep tuned for more updates.
Latest Sanjivani 2 Updates