Patiala Babes: Arya questions Minni's love for Neil new dhamaka unfolds (Upcoming Twist)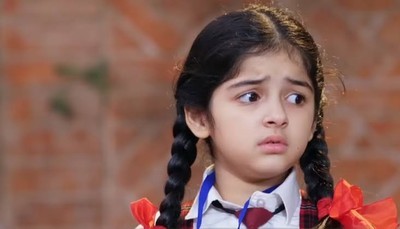 Patiala Babes: Arya (Saisha Bajaj) questions Minni's love for Neil (Sourabh Raj Jain)
Sony Entertainment Television popular daily soap Patiala Babes is gearing up for high voltage drama and twist.
Arya is a kid and here she sees how Neil had came to drop Minni home.
Minni is ill and was about to fall and thus Neil has picked her in his arms and took her to room.
Arya assumes it all as Neil's love for Minni, as Minni gets fine Arya questions her about love for Neil.
Arya and Minni's new dhamaka
Minni is shocked while here Arya narrates how Neil had took care of her when she was ill and Minni is puzzled.
Minni is puzzled as she had not expected this and what more drama and dhamaka will it unfold ahead.
Stay tuned for more exciting updates of the upcoming episodes only on serialgossip.com
Latest Patiala Babes Updates