Sanjivani 2: Sid learns blood ties with Shashank post death twist (Upcoming Twist)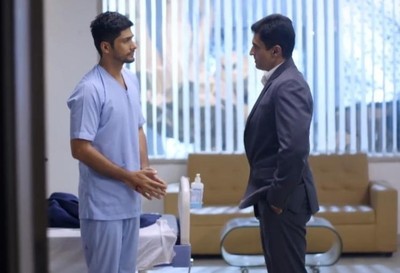 Sanjivani 2: Sid (Namit Khanna) learns blood ties with Shashank (Mohnish Bahl) post death twist
The upcoming episode of Star Plus show Sanjivani 2 will showcase shocking twist and turn.
It seems Sid's mother decides to unfold the reality of his blood ties with Shashank.
Shockingly, Shashank meets with deadly accident at airport post the bridge collapse.
Shashank's accident news breaks entire Sanjivani family.
Sid feels shattered post seeing Shashank's dead body and starts crying bitterly.
Sid's mother reveal about Shashank being real father
Here is when Sid's mother reveals that Shashank was his father.
It would be really interesting to see what happens next on the show.
How will Sid react on knowing about his real father?
Will Sid accuse his mother for hiding the fact as Shashank is no more?
Keep reading for more updates.
Latest Sanjivani 2 Updates