Bigg Boss 13: Shehnaz Gill changes game stands against Mahira Aarti (Latest Trending News)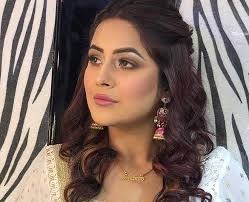 Bigg Boss 13: Shehnaz Gill changes game, stands against Mahira and Aarti
Colors controversial reality show Bigg Boss 13 is gearing up for new twist with each passing day.
Shehnaz Gill is one of the contestant who is liked by all and she pretends to be super cool.
While Shehnaz Gill will show her real face in this nominations, here Bigg Boss asks contestants to safeguard one contestant.
This time housemates have to choose one contestant they wants to save and here Paras and Siddharth wants their group to act together.
Shehnaz Gill plays game
Shehnaz Gill will object to save Mahira and thus Paras puts the second name as Aarti Singh.
But Shehnaz will not agree at her as well, she taunts Aarti to play it out and show that she is not scared of nominations.
Siddharth, Paras and all are stunned at the game Shehnaz is playing against them.
Latest Bigg Boss 13 Updates