Bigg Boss 13: Rashami Desai Aarti Singh's bitter fight end of friendship (Latest Trending News)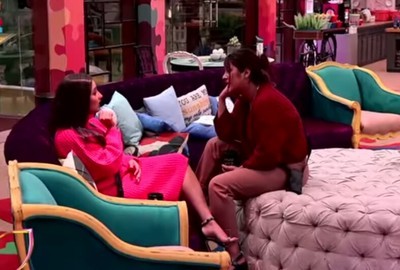 Bigg Boss 13: Rashami Desai and Aarti Singh's fight, end of friendship
Colors most controversial reality show Bigg Boss 13 is gearing up for drama with each passing week.
Bigg Boss will add twist in this nominations as all the contestants will be nominated and here contestants has to sacrifice things in the house to save the housemates they want.
Paras, Siddharth and Aarti are in favor of saving Mahira in return of things while Shehnaz objects over it.
While this time Rashami Desai and Aarti will also be seen fighting over a new matter.
Rashami Desai and Aarti Singh spat
Aarti will taunt Rashami that if she will sit near her then she will be defamed of whispering in the ears.
Rashami refuses to take it this time and stands up for herself over the friendship she has with Aarti.
Rashami Desai and Aarti Singh thus enters into a fight and it took to bigger level.
Latest Bigg Boss 13 Updates