Choti Sardarni: Param suffers from deadly disease Meher keeps Sarabjit in dark (Upcoming Episode)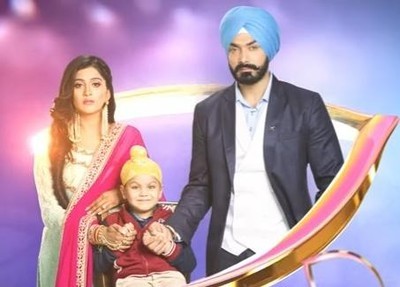 Choti Sardarni: Param suffers from deadly disease Meher (Nimrat Kaur Ahluwalia) keeps Sarabjit (Avinesh Rekhi) in dark
Colors show Choti Sardarni will showcase interesting twist and turn.
It seems Meher Sarabjit Param and entire family members celebrate Lohri.
Shockingly Meher gets to witness Param's dark yellow urine and blood fluids too.
Hence Meher checks with the doctor where he asks to get Param tested.
On the other side Meher tries her best to talk to Sarabjit but he remains busy at work.
Meher takes Param for blood test
Meher thus takes Param for blood test without informing family members.
It would be really interesting to see what happens next on the show.
What is Param suffering from?
Is Param's health in danger?
Let's wait and watch for the upcoming twist in Param Meher Sarabjit's life.
Latest Choti Sardarni Updates