Sanjivani 2: Vardhan hires assassin to kill Sid and Ishani (Upcoming Episode)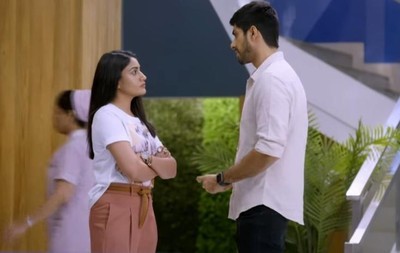 Sanjivani 2: Vardhan hires assassin to kill Sid (Namit Khanna) and Ishani (Surbhi Chandna)
Star Plus show Sanjivani 2 will showcase shocking twist and turn.
It was earlier seen that Sid and Ishani comes to know about Vardhan's cheap act cum crime.
Sid and Ishani wants to get Vardhan punished.
On the other side Vardhan also comes to know that Sid Ishani knows everything via Anjali.
Vardhan thus plays his master stroke and decides to get Sid and Ishani killed.
Vardhan sends Sid Ishani for a fake emergency where he sends his assassin to get the duo killed.
Sid and Ishani at grave danger
The man aims gun and shoot at Sid and Ishani.
Will Sid and Ishani die?
Let's wait and watch for the upcoming shocker.
Latest Sanjivani 2 Updates