Love Aaj Kal First Look: Kartik Aaryan and Sara Khan in whirlwind wonderland (Latest Update)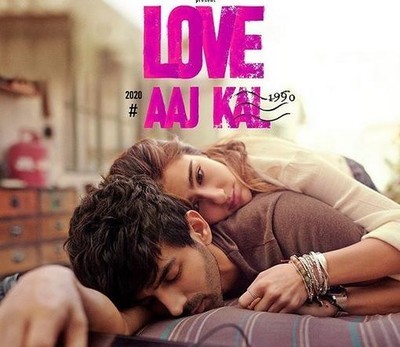 Love Aaj Kal First Look: Kartik Aaryan and Sara Khan in whirlwind wonderland
Imtiaz Ali's Love Aaj Kal movie starring Kartik Aaryana nd Sara Ali Khan first look is out.
The trailer of the same will be releases tomorrow that is on 16th January 2020.
The film hits the theatre on Valentines Day 14th February 2020.
Both Kartik Aaryan and Sara Ali Khan took to social media and shared the first look of the movie.
Sara Khan stated that Meet Veer and Zoe, Come get wound up in our whirlwind wonderland.
Kartik Aryan too shared the same post followed by shayri.
Veer and Zoe's interesting and fascinating love story
The first season starred Deepika Padukone and Saif Ali Khan.
The second installment stars Kartik Aryan and Sara Khan where Imtiaz Ali narrates the love story in latest style.
The love story seems to be a very interesting and fascinating one.
Keep reading our site for more updates on Love Aaj Kal.
Latest Love Aaj Kal Updates