Patiala Babes: Minni accepts new relationship with Neil (Upcoming Twist)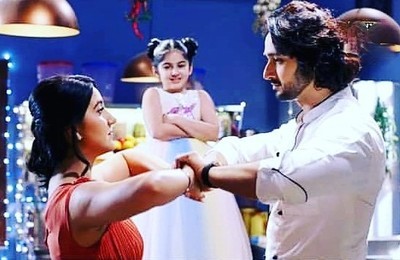 Patiala Babes: Minni (Ashnoor Kaur) accepts new relationship with Neil (Sourabh Raj Jain)
Sony Entertainment Television popular daily soap Patiala Babes is gearing up for high voltage drama and twist.
Minni and Arya's life gets new challenge that is Neil, here Minni had to get Neil home.
Major syappa is created over it as someone assumes him as theif and beats him up.
While Arya insist on keeping Neil at their place and Neil is also trying to find a place for himself.
Neil will end up finding nothing and here Arya suggest Minni to why not make new relation with Neil.
Neil and Minni's new dhamaka
Minni is shocked as Arya talks about making Neil their tenant and thus he will not be able to leave the patiala babes restaurant as well.
Minni finally accepts this new relationship of landlord and tenant with Neil.
Stay tuned for more exciting updates of the upcoming episodes only on serialgossip.com
Latest Patiala Babes Updates