Sarojini: Sarojini realizes Anwar accepts crime done by Rishabh (Upcoming Twist)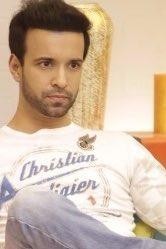 Sarojini: Anwar confesses to killing Somendra (Mohit Sehgal), Sarojini (Shiny Doshi) sees Rishbah's (Aamir Ali) bracelet on Anwar's hand
A big twist will soon come about in Zee TV's show Sarojini as Rishabh's hired man Anwar will agree to be responsible for Somendra's death.
Anwar will enter Sarojini's room with an evil motive but will get caught by the family.
Anwar will tell Sarojini that he wants her to take the case back for Somendra's death as he was the one who had killed him accidently.
Sarojini notices Anwar wearing the same bracelet which was described by her informer Neetu.
Anwar taking blame of Killing Somendra saving Rishabh
However, the bracelet actually belongs to Rishabh and Rishabh's aunt confesses that she removed it from his hand and gave it to Anwar.
It will later be known that Anwar is taking the blame on himself for the crime which was committed by Rishabh.
Will Rishabh confess his crime or not? Let's wait and watch.
Latest Sarojini Updates