Kahaan Hum Kahaan Tum: Sonakshi's nurse disguise teams up with Rohit to expose Nishi (Upcoming Episode)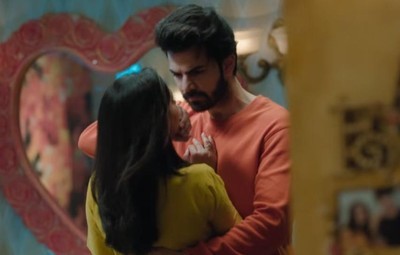 Kahaan Hum Kahaan Tum: Sonakshi's (Dipika Kakkar) nurse disguise teams up with Rohit (Karan Grover) to expose Nishi
As per the latest episode of Star Plus serial Kahaan Hum Kahaan Tum Sonakshi takes nurse disguise teams up with Rohit to expose Nishi.
It was earlier seen that Sonakshi takes huge amount from Veena to save Rohit's life.
Nishi does not give Rohit injection that is antidote to save his life rather leaves him to die.
Sonakshi thus takes nurse disguise and saves Rohit's life on time.
Rohit and Sonakshi confess love and teams up to expose Nishi
Veena does not allow Sonakshi to meet Rohit and hence she continues her drama of being Rohit's nurse.
Rohit and Sonakshi steal their romantic moment where they reunite and hatch a master plan to expose Nishi before all smartly.
Keep reading serialgossip.com for more updates in serial Kahaan Hum Kahaan Tum.
Latest Kahaan Hum Kahaan Tum Updates