Pavitra Bhagya: Reyansh Pranati to finally for missing daughter Jugnu (Upcoming Episode)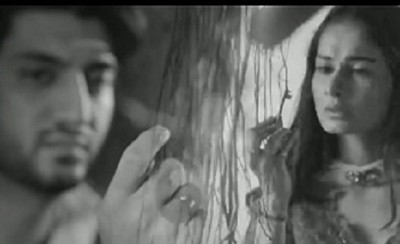 Pavitra Bhagya: Reyansh Pranati to finally meet for Jugnu
Colors popular TV show Pavitra Bhagya is seeing a very interesting and exciting story.
Reyansh and Pranati's life is still revolving around their past love life.
Where Reyansh's mother wants him to get married, Reyansh recalls his beautiful times with Pranati as she turned out the only girl whom he took serious.
However now when Reyansh and Pranati are away from each other,
It seems their unknown daughter Jugnu will soon bring them closer.
Jugnu goes missing
Earlier seen how Jugnu elopes from the orphanage and reaches to Reyansh's house while soon she elopes from there also.
Now when Pranati is concerned for Jugnu as she feels some connection with her,
Let see how Jugnu will bring Pranati and Reyansh together and how the couple will together team up to find Jugnu.
Stay tuned to entertainment news website Serialgossip.com for quick updates of popular TV shows and Hindi serial.
Latest Pavitra Bhagya Updates