Kasauti Zindagi Ki 2: War amid Anurag Komolika and Bajaj Prerna begins (Upcoming Story)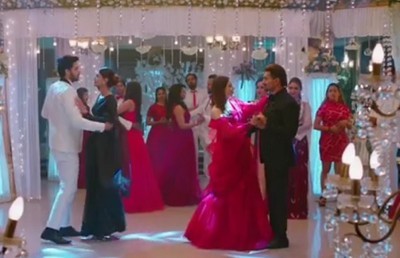 Kasauti Zindagi Ki 2: War amid Anurag Komolika and Bajaj Prerna begins
The story of top TV show Kasauti Zindagi Ki 2 is going to see the open war between Anurag-Komolika and Bajaj-Prerna.
Anurag Prerna and Bajaj Komolika the couple gets swap amid the dance performance.
Where Anurag questions Prerna's black attire amid the while theme party,
Prerna reveals about she hates the red color while Anurag recalls their first meeting and the last meeting when Prerna wore red.
Prerna and Anurag have a bitter face off amid the dance when Anurag forces her to continue the dance with him.
Prerna's challenge to Anurag
Prerna comes to Anurag's room where she gets to see Anurag and Komolika's couple photograph.
Prerna challenges to destroy him while then Mohini comes and confronts her.
Let's see how the revenge has begun and how Prerna will take her revenge.
Stay tuned to entertainment news website Serialgossip.com for quick updates of popular TV shows and Hindi serial.
Latest Kasauti Zindagi Ki 2 Updates