Beyhadh 2: Vikram's real identity gets Rudra Maya's hit n miss (Upcoming Episode)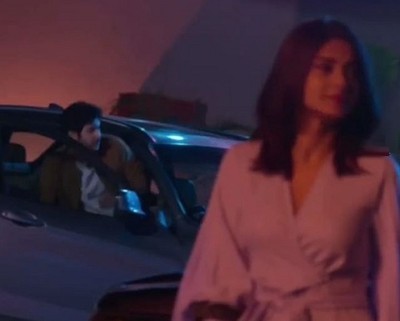 Beyhadh 2: Vikram's real identity gets Rudra Maya's hit n miss
The interesting story of Beyhadh 2 is seeing ups and downs in the storyline.
So far we have seen that how Rudra begins quick search for Rajiv to locate Maya's whereabouts.
Meanwhile when Rudra and Aamir arrive to Mamba club, here Vikram gets Maya in Mystic Club.
Rudra is sure that he will find either Rajiv or Maya while Vikram determines to teach a good lesson to Rudra so that he stops his search.
The twist in the story is that Vikram's real identity if V Jai Singh and Rudra began his search for him after he found V Jai Singh's phone at Maya's accident location.
Vikram and Rudra face off
Rudra is unaware of Vikram only being V Jai Singh that Vikram will confront Rudra.
Let's see if Maya and Rudra could see each other when at last Rudra gets into Mystic Club.
Stay up to date with Serialgossip.com for popular top TV shows and Hindi serial.
Latest Beyhadh 2 Updates