Kundali Bhagya: Preeta stays out of Karan Mahira marriage mess (Upcoming Episode)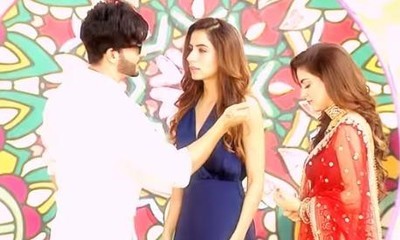 Kundali Bhagya: Preeta (Shraddha Arya) stays out of Karan (Dheeraj Dhooper) Mahira (Swati Kapoor) marriage mess
ZEE TV serial Kundali Bhagya will showcase interesting twist and turn in the upcoming episode.
It was earlier seen that Mahira comes to meet Preeta and showcase her excitement level of marrying Karan.
This time Preeta is not bothered for Mahira's words and wants her to marry Karan.
Further Preeta is not worried for silly Karan too as he never trusts her.
Now Mahira makes a big revelation that she has pushed Mahesh uncle as she wanted him to die knowing her reality.
Preeta shocked with Mahira's obsession
Preeta shocked with Mahira's obsession and comes to know that she can never keep Karan and Luthra family happy.
Will Preeta once again go to expose Mahira before Luthra?
Or will Preeta let Luthra's suffer as they will only insult her not Mahira.
Keep reading serialgossip.com for more updates.
Latest Kundali Bhagya Updates