Dipika Kakkar collapse as Karan V Grover gets new makeover (Latest Trending News)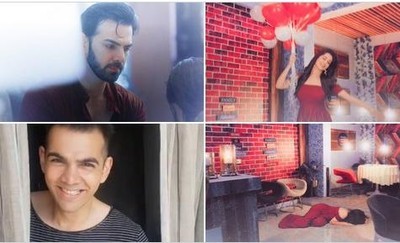 Dipika Kakkar collapse as Karan V Grover gets new makeover
Star Plus most popular and respected onscreen Jodi Dipika Kakkar and Karan Grover aka Sonakshi and Dr Rohit.
Looks like Karan Grover is well utilizing his quarantine time where he got a new make over.
This is an interesting piece of gossip where Karan Grover got his new look where he is clean shaved and got short hair cut.
Karan Grover looked very handsome as Dr Rohit and was loved by one and all.
Rohit and Sonakshi's latest collage
In the latest collage which was uploaded on social media it shows Sonakshi is ready to meet handsome and she collapse when she gets to see his new look.
Well Karan, you really looked handsome on screen but this new look is really kiddish but it's good for change.
Till then keep reading our site for more interesting gossip and updates.
Latest Kahan Hum Kahan Tum Updates