Kundali Bhagya: Karan Preeta or Rishabh Preeta post lockdown twist (Latest Trending News)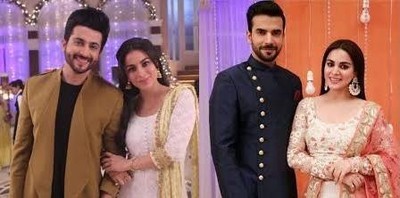 Kundali Bhagya: Karan (Dheeraj Dhooper) Preeta (Shraddha Arya) or Rishabh (Manit Joura) Preeta post lockdown twist
ZEE TV most popular serial Kundali Bhagya will showcase exciting twist and turn and kept viewers hooked to the series.
So far Preeta always loved Karan and respected him supporting his family in the time of need.
Unfortunately Karan never trusted Preeta and always raised question on her character humiliating her.
Still Preeta kept belief on Karan's love only to get humiliated by him again and again.
Even then fans have loved Karan and Preeta's Jodi the most.
Rishabh Preeta union or Karan Preeta
On the other side Rishabh has always trusted Preeta and stood by her side in the time of need.
Rishabh always loved Preeta and respected.
On the other side Preeta respects Rishabh a lot just like a friend being unaware about his one sided love.
What should the post lockdown twist makes should unite Rishabh Preeta or Karan Preeta?
Latest Kundali Bhagya Updates