YRKKH: Drastic circumstances unveiling Dadi's evil face before Kartik Naira (Upcoming Episode)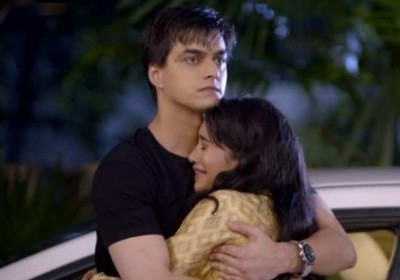 Yeh Rishta Kya Kehlata Hai: Drastic circumstances unveiling Dadi's evil face before Kartik Naira
What new twists and turns are coming in top TV Hindi serial Yeh Rishta Kya Kehlata Hai are going to bring a major turning point in the storyline.
The story of Kartik and Naira will see a drastic u-turn when suddenly out of the blue their dead daughter Kaira will come alive in their life.
Why Dadi is not ready to accept Kaira will bring new challenges for Kartik and Naira and this will happen when Dadi's link with the past incident will get unveiled before Kartik and Naira.
Kartik and Naira to hunt for truth
Kartik and Naira are up to find the truth where the past is going to unveil the evil reality of Dadi.
How Kartik and Naira will protect Kaira and get her rights in the family and what connection Dadi has with the past,
Stay tuned to Serialgossip.com for more updates and latest news of top TV shows.
Latest Yeh Rishta Kya Kehlata Hai Updates