Choti Sardarni fame Kevina Tak aka Param flies to Mumbai to resume shootings (Latest Update)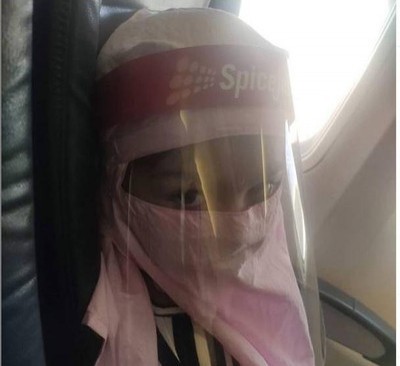 Choti Sardarni fame Kevina Tak aka Param flies to Mumbai to resume shootings again
Covid-19 ruled over everything, where many actors are staying away from work zone at their homes and now returing back to their works.
Chotti sardarni fame Kevina Tak aka Param is all set to leave for Mumbai to start her shootings again.
One thing more to add is that in reality our lovable Param is in reality a girl.
Kevina Tak to travel to Mumbai with family
However amid all this, Kevina Tak shared her picture on instagram where she is travelling to Mumbai with family.
And Kevina Tak leaving for Mumbai where everyone is wishing her just safe journey and hopefully everything goes smooth.
Hopefully everything will get smooth again while Kevina Tak will resume shootings from home.
Excited to watch your favorite shows again on the tv, share your reviews in the comment box mentioned below.
Stay Tuned with us for more updates and exciting updates for your favorite shows.
Latest Choti Sardarni Updates