Sonakshi Sinha's statement on deleted twitter account is savage on another level (Latest Update)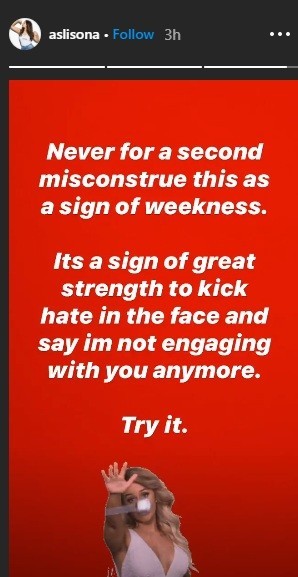 Sonakshi Sinha's statement on deleted twitter account is savage on another level
Everyone is blaming Star Kids and other people who always supported Nepotism and also humiliated Sushant Singh Rajput many times.
While people over social media are unfollowing star kids so that he can boycott bolywood and star kids movies.
However amid all this netizens are blaming star kids that because of them Sushant Rajput commited suicide
While Sonakshi Sinha deleted her twitter account post all these allegations and negativity and also posted same on her Instagram account with caption," AAg Lage Basti Mein, Mai Apni Masti Mai, Bye Twitter".
Sonakshi again posted that she did it because she wants to ignore negativity
Again Sonakshi Sinha posted that she did all this because she wants to ignor negativity don't assume it as my weakness.
And posted pic that she wants to keep herself away from all social media negative taunts.
Stay Tuned with Serial Gossip.com for more exciting updates and upcoming twists in shows.
Latest Sushant Singh Rajput Updates