Ishq Mein Marjawan 2: Vansh plays mind game to separate Kabir Ridhima (Latest Update)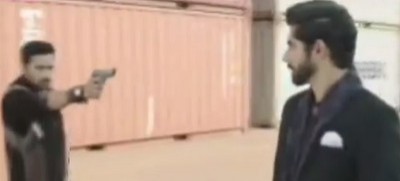 Ishq Mein Marjawan 2: Vansh (Rrahul Sudhir) villainous entry to separate Kabir (Vishal Vashishtha) and Ridhima (Helly Shah)
Colors upcoming new TV Serial 'Ishq Mein Marjawan' is going to see a lot more interesting and an intriguing love story of Kabir and Ridhima.
Where Kabir and Ridhima are totally in love and soon plan to take their love relationship to the next level,
There comes the entry of a new villain in their love story.
Ridhima proposes Kabir and wants to give a new name to their love relationship.
However who knew that her beautiful dream of love will shatter so soon.
Vansh secret plan
Vansh will be playing his mind game with Kabir and Ridhima.
Interestingly, the mystery here is the real motive of Vansh behind interrupting in Kabir and Ridhima's love story.
Let's see what more twists and turns are coming ahead in the story.
Stay tuned to Serialgossip.com for more updates and latest news of top TV shows.
Latest Ishq Mein Marjawan 2 Updates