Crack amid Karan Johar and celebrities, Netizens rejoices as Karma hit Karan Johar (Latest Update)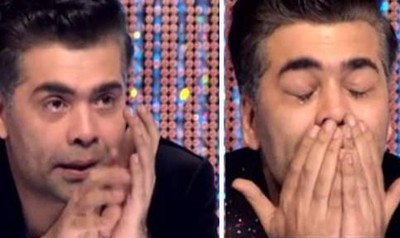 Crack amid Karan Johar and celebrities, Netizens rejoices as Karma hit Karan Johar
Post Sushant Singh Rajput's demise bollywood's dark reality has been exposed where everyone is just blaming Karan Johar for all this.
Karan Johar is facing major criticism from everyone while celebrities took their safe side.
Where everyone is just blaming Karan Jihar as responsible for his death, and his support for nepo kids and nepotism is on higher peak.
However amid all this as per recent resources its is heard that Karan Johar resigned from MAMI (Mumbai Academy of Moving Image).
Karan Johar 's crack with celebrities
Not only this, Karan Johar also unfollowed many celebrities and decided to keep himself away from all, its all clear that crack amid them is now increasing.
While netizens are trolling Karan Johar that its time for him to face Karma what he did to outsiders for starkids.
Stay tuned with serial Gossip.com for more exciting updates and upcoming twists and news.
Latest Sushant Singh Rajput Updates