Mumbai Police letter to Sushant Singh Rajput's twitter account, hands new proof (Latest Update)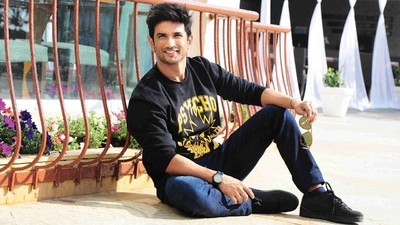 Sushant Singh Rajput's suicide tweets turned new proof
It was seen that Sushant Singh Rajput's death has jiggled entire bollywood industry where Netizens are also demanding the justice from the police.
However where it was seen that there were tweets circulating on the internet, where everyone is just wamting justice as it was seen that Sushant Rajput's tweets were deleted from the internet.
While owing to which Mumbai Police also sent letter to Twitter where they want to recover the tweets which have been deleted by Sushant before suicide.
Mumbai police hand on proof that Sushant deleted twitters before suicide
While same day of suicide, Sushant also posted tweets about his depression on his twitter account where some people also saying that these are fake tweets.
Owing to which Mumbai police wants proof whether these are deleted tweets or mare fake one.
We will updates you regarding new updates.
Stay tuned with serial Gossip.com for more exciting updates and upcoming twists in you shows.
Latest Sushant Singh Rajput Updates