Nishant Malkani (AJ) to bid adieu to Guddan Tumse Na Ho Payega, New entry up (Upcoming Story)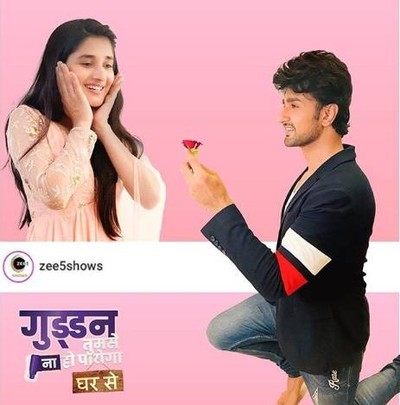 Guddan Tumse Na Ho Payega: Nishant Singh Malkani aka Akshat Jindal marks exit from the show
Guddan Tumse Na Ho payega is one of the most popular show of Zee Tv casting Kanika Mann as Guddan and Nishant Malkani as Akshat Jindal.
It was revealed that Kanika Mann will play role of Guddan and Akshat's daughter where soon Nishant Malkani will make exit from the show.
While further Kanika Maan's younger avatar will be joyful and Savi Thakur will play role opposite to Kanika Mann in main lead.
Nishant Singh Malkani to mark exit from the show
However where further as per storytline of the show, Nishant Singh Malkani aka Akshat Jindal will mark exit from the show and new entry will take his place as main lead.
Excited to watch new tracks and storyline of the show, with all new avatar of Guddan and new character.
Drop your reviews here.
Till then ,Stay tuned with us for more exciting updates and upcoming twists in the shows.
Latest Guddan Tumse Na Ho Payega Updates