Kundali Bhagya: Preeta in action to stop Karan Mahira marriage, Sherlin cunning talk (Future Story)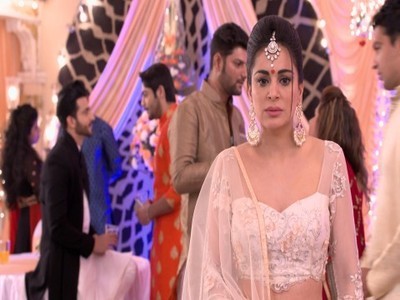 Kundali Bhagya: Shrishti lesson to Preeta to stop Karan and Mahira's marriage
Kundali Bhagya is one of the most popular and long running show of Star plus casting Shradda Arya, Dheeraj Dhooper in main leads.
Because of lockdown everything was just stopped but again shows have resumed the shootings again where show will telecast on the television soon.
Before lockdown it was seen that how Preeta and Shrishti are trying to overcome the entire drama created by Luthra family.
Karan and Mahira's marriage Preeta in action
However where further upcoming track of the show will showcase that how Preeta will get into action to stop Karan and Mahira's marriage.
While amid all this Luthra family is all happy with Mahira's haldi and are keen are their marriage.
Will Preeta able to do that?
What will be Preeta's move after that?
Excited to watch your favorite stars back on the screen, share your reviews too.
Stay tuned with Serial Gossip.com for more exciting updates and upcoming twists.
Latest Kundali Bhagya Updates