Kundali Bhagya: Big drama in Preeta's birthday party breaks Karan (Upcoming Twist)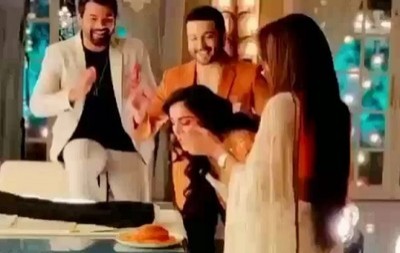 Kundali Bhagya: Big drama in Preeta's birthday party breaks Karan
Zee TV top TRP show Kundali Bhagya is all set to make its return on the screens after the lockdown.
Interesting twists and turns are lined up where the story will begin with the birthday party of Preeta.
Abhi, Pragya and Karan are celebrating Preeta's birthday.
However, who knew that this birthday will mess up like a hell.
Problems in Karan and Preeta's life
Even though it's been a long time that Karan and Preeta love each other passionately, their problems are still not coming to an end.
The birthday party of Preeta which Karan announced for Preeta will see a big drama.
It is going to be more complicated for Preeta and Karan's love relationship.
Stay tuned to Serialgossip.com for more updates and latest news of top TV shows.
Latest Kundali Bhagya Updates