Barrister Babu: Major entry of Bondita's real life father in show (Latest News)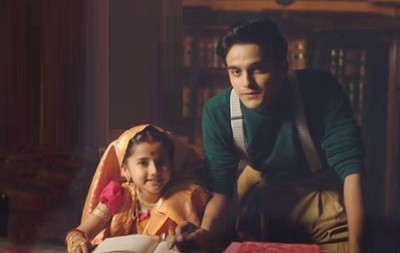 Barrister Babu: Major entry of Bondita's real life father in show
Colors newly launched show Barrister Babu is soon going to make its return on the screens after the lockdown.
With the new story and fresh episodes, the show will see a new entry in the storyline.
Actor Vivek Badoni, who is Aura Bhatnagar Badoni aka Bondita's real life father is going to enter in the show Barrister Babu.
Vivek Badoni will be playing the character role of Doctor in the show.
Barrister Babu on-air date
Barrister Babu along with all the TV serials is going on-air by July 13.
The fans and the audience are excited for the new story.
The show which throws light on child marriage and women bitter condition in society is winning millions of hearts and is also breaking the stereotypes.
Stay tuned to Serialgossip.com for more updates and latest news of top TV shows.
Latest Barrister Babu Updates