Top twists in Barrister Babu in Anirudh Bondita Saudamini traingle love story (Upcoming Twist)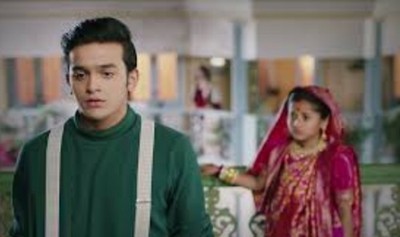 Top twists in Barrister Babu in Anirudh Bondita Saudamini traingle love story
Colors popular TV show Brrister Babu is soon going to be back on the track where what new twists and turns are coming up in the story are worth watching.
As per the last storyline, Anirudh and Bondita's marital life faced unexpected challenges as the family stood against Bondita after finding her bed wetting habit.
Where Saudamini is acting sweet to Bondita and is behind planning and plotting against her,
Anirudh faces a tough time when the family gives a last chance to Anirudh to change Bondita's habit or kick her out of the family.
However the story will all the more now focus on the triangle story of Anirudh Saudamini and Bondita.
Amirudh Bondita to face tough time
On one side, Saudamini is plotting against Bondita while on the other side Anirudh and Bondita are facing tough time.
Will Anirudh be able to save Bondita from getting kicked out of the house,
Keep reading entertainment news website Serialgossip.com for more quick updates on top TV shows and popular Hindi serials.
Latest Barrister Babu Updates