Barrister Babu: Saudamini's new partner in crime to separate Anirudh Bondita (Upcoming Twist)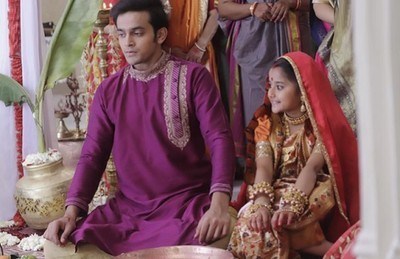 Barrister Babu: Saudamini's new partner in crime to separate Anirudh Bondita
Colors TV Serial Barrister Babu is seeing an interesting story of Anirudh and Bondita's marital life with lots of ups and downs.
Meanwhile after Bondita's bed wetting habbit gets exposed to everyone,
Anirudh still supports Bondita and takes charge to change her habbit.
However there is a big twist in the tale as Saudamini got her new partner-in-crime to separate Anirudh and Bondita.
Binoy and Saudamini join hands
Binoy hates Bondita and this turns reason for Saudamini to take advantage of this hatred.
Thus Saudamini gets Binoy on her side to spill the beans against Bondita in Anirudh's mind and stand Trilochan against Bondita.
Will Saudamini succeed in her evil motives a\of troubling a little girl?
Stay up to date with entertainment news website Serialgossip.com
Latest Barrister Babu Updates