Barrister Babu: Anirudh Bondita's new journey towards perfect better half (Upcoming Episode)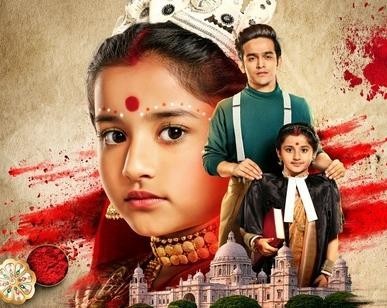 Barrister Babu: Anirudh (Pravisht Mishra) Bondita's (Aura Bhatnagar Badoni) new journey towards perfect better half
Colors popular serial Barrister Babu will showcase interesting twist and turn in the upcoming track.
As revealed earlier Bondita happens to spoil Anirudh's Barrister certificate which was planned by Saudamini.
Saudamini and Binoy wants Bondita out of Anirudh's life forever.
Hence Anirudh scolds Bondita for spoiling his certificate as she is the only senseless child.
However Bondita reveals that she did not spoil the same where Anirudh decides to help Bondita and shape her up properly.
Anirudh gears up to change Bondita for good
Trilochan challenges Anirudh to shape up Bondita within one week time or else send her back to Sumati.
Anirudh accepts the challenge and decides to teach many things to Bondita.
Here on Anirudh and Bondita's new journey towards perfect better half begins.
Keep reading for more exciting news on Anirudh and Bondita's Barrister Babu.
Latest Barrister Babu Updates