Rohit Sharma donates Rs 80 lakh to India fight Coronavirus after Virat Kohli Anushka Sharma (Latest Trending News)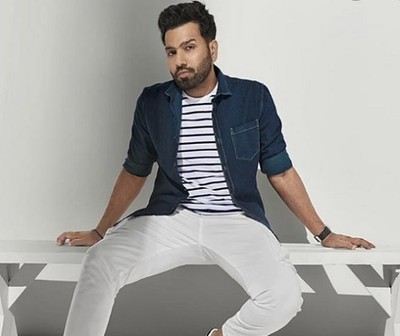 Rohit Sharma donates Rs 80 lakh to India fight Coronavirus sets big example
Indian cricketer Rohit Sharma has set an example by making a big donation to India to help fight against novel Coronavirus COVID-19.
Rohit Sharma donated Rs. 45 lakhs to the PM CARES fund while he donated Rs. 25 lakh to the Maharashtra CM Relief Fund.
After donating to Prime Minister and Chief Minister's Relief Fund (Maharashtra), Rohit Sharma also donated to 'Zomato Feeding India' to help aid the welfare of stray dogs.
He donated 5 lakhs to Zomato Feeding India while 5 lakhs to the welfare of stray dogs.
Making donations to India to fight against such critical pandemic COVID-19, Rohit Sharma reveals that they will have to get their country back on the feet and the onus is on them where he has done his biet making donations.
Virat Kohli and Anushka Sharma donate to PM Care and CM Relief fund
If sources are to be believed, cricketer Virat Kohli along with his wife bollywood actress Anushka Sharma have donate 3 crores to PM Cares and CM Relief Fund.
Stay tuned to entertainment news website Serialgossip.com for latest trending news.
Latest Coronavirus Updates